Term 4 -Week 8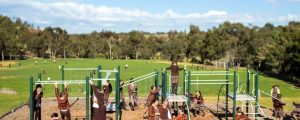 The term and school year are zooming to an end and yet I feel there is still so much to do! The children continue to amaze us with their resilience and learning. The teachers have spent a considerable amount of time assessing each child as they try to ascertain where they are at in their learning. The results have been astonishing with many of our children showing expected growth and many others showing above expected growth. The teachers continue to use data to inform their practice but particularly to inform them 'where to next' for each child. Not only have they been learning well in the curriculum areas but they have settled into school life well during the term. When on yard duty I interact with the children to find happy contented children who love being at school and being with their friends.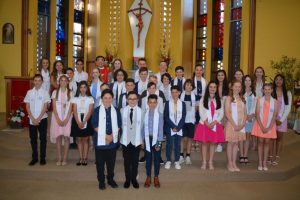 Congratulations to our Yr 6 children who celebrated their Confirmation at St Christopher's church last night. It was a beautiful, peaceful ceremony that was officiated by Fr Peter.  Confirmation was originally scheduled for March this year. But the week before the ceremony, restrictions were introduced and Confirmations were cancelled. We are all pleased that these Year 6 children have now celebrated this sacrament, a bit differently than hoped, but celebrated with family nonetheless
Our 2021 Prep children continue to participate in the Prep Orientation on Fridays. As has happened to most things this year, this orientation has been paired back with only small groups working in Cooinda. However it has provided the teachers with valuable insights into each child and how we can work with them next year. While we work with the 2021 preps we are now asking families to inform the office of children in your family who will be attending St Augustine's for prep 2022. Please email the office if this is your child.
Congratulations to our QUEST STEM children who participated in the STEM MAD showcase earlier in the term. We had four groups win awards for their fine efforts. Read about the awards and the STEM projects that received these awards on the 'Learning Matters' page.
A reminder that School Fees are now due as we come to the end of the year. School fee statements will be sent out at the end of this week with payment expected ASAP unless other arrangements have been made with the school.
A reminder that there is a school Closure day on Monday 7th December as staff come together to plan for 2021. Big Child Care can offer care for the day dependant on numbers. Contact Shannon to enrol for the day. 0426 203 858 or staugustines@bigchildcare.com See the 'Big Child Care' page for more details.
Cathy