Term 3 -Week 8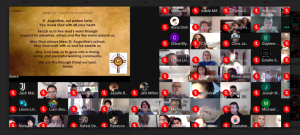 Today is 'R U O K?' day. The mission of this day is to inspire and empower everyone to meaningfully connect with people around them and support anyone struggling with life.
The goals are to:
1. Boost confidence to meaningfully connect and ask about life's ups and downs
2. Nurture our sense of responsibility to regularly connect and support others
3. Strengthen our sense of belonging because we know people are there for us
4. Be relevant, strong and dynamic
As we have progressed through lockdown and Remote Home Learning, I feel proud to be a part of a community that truly connects with each other and genuinely looks after each other. The many emails, phone calls and Google Meets that myself and the teachers have had with families and students reflects this support and care we have for each other at St Augustine's. Hopefully, soon, we will see each other face to face to ask 'RUOK?'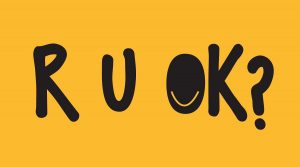 The Victorian Government has released its plan for easing coronavirus (COVID-19) restrictions. It includes the following decisions that impact the operations of our school:
First week of Term 4, 5–9 October
Remote and flexible learning will continue for all students, except in specialist schools in rural and regional Victoria.

Onsite supervision for children of permitted workers and vulnerable students will continue to be provided consistent with existing guidelines.
Schools in metropolitan Melbourne from 12 October – return to onsite learning
Students in Prep to Grade 2 return to full-time onsite schooling. The existing remote learning program will not continue for these year levels.

Remote and flexible learning will continue for all students in Grade 3 to Year 10, other than for children of permitted workers and vulnerable students.
Dates to be confirmed, subject to health advice
All students from Grade 3 to Year 10 in metropolitan Melbourne will continue with remote and flexible learning. A date for the return of these year levels to face-to-face learning will be subject to further health advice.

During the staged return, outside school hours care will be available to students attending for on-site supervision and progressively for the relevant year levels returning to on-site learning. Be sure to book in.
Transitioning back to school is something we have already done after the first lockdown. This transition will look very similar.
Drop off and pick up to be staggered

Parents to remain at their car. Unfortunately parents are not allowed on school grounds unless in an emergency and when dropping off and picking up from Big Childcare in Cooinda

Social distancing applies

Mask wearing for all adults applies (Masks are not required while teaching)

Temperature checks for children each morning upon arrival

Children who are unwell will be sent home immediately

Strict hygiene protocols to be observed

Enhanced cleaning throughout the day and at the end of the day
I will send a comprehensive letter to families detailing the processes and procedures for this transition.
Parent Teacher interviews are scheduled for the day of Thursday 17th September using Google Meets. If you still need to book in, head to the 'Notice Board' page of this newsletter for details. Bookings CLOSE on Friday 11 September @ 12pm. Teachers will have set work for the class to complete during this day however they will not be available as they conduct the interviews.
On Tuesday I sent information regarding some disturbing social media content that was circulating through Tik Tok and other platforms. It is a timely reminder to be aware of what your children are doing and viewing online. The internet has been our lifeline during this lockdown and it is even more imperative that we all remain vigilant and alert. I have once again published the Safe and Responsible Online Behavior Agreement on the 'Wellbeing' page of this newsletter. Please take time to read this and discuss it with your children.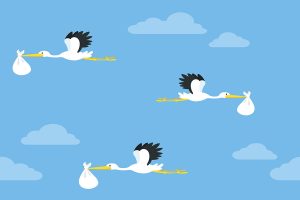 Spring is in the air!! And with Spring comes new life. I am pleased to announce the impending arrival of a bundle of joy for Mrs Kristina Costello. She will hopefully see the year out to then welcome her baby in late December. Kristina announced her pregnancy to her class this morning with some hilarious responses:
"Have you got enough money to buy a baby?"
"When you have the baby, is it going to be a lizard?"
"Oh dear, it's going to cry and cry all the time!"
Let's hope she doesn't have a lizard and that the baby doesn't cry all the time! As for having enough money…..well???
Congratulation Kristina and Bryce!
Cathy
Condolences
Condolences to the Marinelli family on the passing of grandfather to Sabrina and father to Christine. Our thoughts and prayers are with you all.