Term 2 Week 4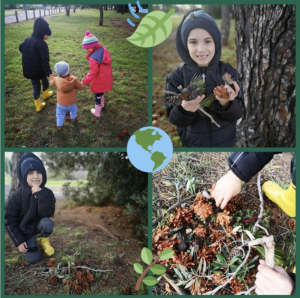 An eventful four weeks
It has been an eventful four weeks of term even though we are all still in isolation and we have had a skeleton staff at school with a small group of children.  The human spirit is far more resilient that we know with wonderful stories emerging from these restrictions we face. Who knew we would be adding words such as Google Meets, Hangouts, Zoom, Book Creator and many others to our vocabulary this term!  It just shows how we develop knowledge and understanding of something quickly when we have a purpose. The online learning for
children took a positive turn last week as Google Meets was introduced where students and staff had the opportunity to see their classmates live and interact with their teachers.  The positive feedback indicated the effect this had on everyone's morale and motivation.
Thank you for providing feedback last week on things that are 'Working Well' and 'Even Better If' for home learning. We received a great number of responses that will assist us in planning moving forward. Some of the main feedback included:
What's Working Well
Even Better If

The Google Meets

Teachers have been quick to respond

Quality and amount of work is sufficient

The family challenge that some grades set

Flexible daily schedule

Easy to understand

The hard work by teachers

The adaptation of book learning into life around the house

Planning that has gome into the daily/weekly planner

Receiving the planner on a Friday

The Apps work great

Optional extension experiences when needed

Difficulty printing the weekly planner

Possibly differentiating work tasks

Not knowing how much parents are supposed to input into the child's work

More Google meets

There's far too much set for the time allocated

Confused with navigating around correct folders/work template and posting/uploading school work

Some links not working

Parents finding it challenging balancing own work and getting school work done

One cheeky respondent jokingly replied…

Even better if they went back to school
Of course I would agree with this last comment. It is a fine balance in this environment to ensure everyone is accessing the work and can complete the work.  I know of many families struggling with the burden of home learning and their own work commitments. Conversely I also have many teachers at home with young children trying to teach and plan for our children while working with their own children. I applaud you all for acting as 'mum/dad' and 'teacher'. It can't be easy!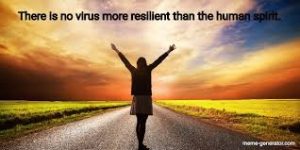 There were a few respondents who would like to see informal Google Meets where their children could get online with friends and have a chat and social conversation.  My suggestion to you is, organise this yourselves with a few of their friends.  There are a few different platforms you can use: Google Meets, Google hangouts, Facetime etc.. This way it can be organised when it suits you and their friends.
Once again I thank you for the overwhelming support you have given us as we grieve for the loss of our dear staff member and friend, Ann-Marie Atkinson-Keane. The flowers, cards and emails from families, other schools and Principals has been extraordinary.  Ann-Marie's funeral was last Tuesday with a small number of family in attendance.  It was not live streamed. Once we are back at school we will organise a celebration of Ann-Marie's life where we can all gather and remember her.
Last week I spent three days phone interviewing prospective 2021 prep families. It was an unusual experience as I would usually invite them to an interview in my office, face-to-face. But it was still a great opportunity to meet and talk with them about their hopes and dreams for their child and why they have chosen St Augustine's and a Catholic education.

As we have dived head first into the eLearning world it is important to continue to monitor access and keep safe in this environment. 'eSafety' is Australia's national independent regulator for online safety. They offer tips on how to stay safe online with advice to parents and educators.  There is a kids section with fun activities focussed on safety online.