Term 3 – Week 6

100 Days of School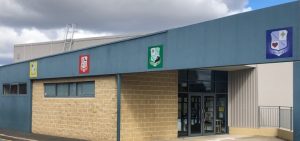 Tomorrow we celebrate St Augustine's feast day starting with a whole community morning liturgy. The school captains will be leading this liturgy followed by activities related to St Augustine. This time last year the 2019 House Captains led the children, through an activity to determine house values, dispositions and a symbol to represent their team. A big thank you to Brendan Jamieson who has printed these shields in a larger format and mounted them on the outside wall on Cooinda. They will hopefully be a symbol of our commitment to each other and used as a meeting point when gathering to meet in team colours. 5/6V have spent some time in learning groups discussing St Augustine and the many quotes he is known for.  They have adapted these to create their own quotes for 2020. Inspiration from our senior students!
"Love is what can keep us together even in the toughest of times."
"Home Learning might keep us apart but we can all stay together to be our best self."
"Our love is strong, but when times are tough, we will be together as one."
"Positive together, listening together, hearts together, work together, actions mean everything to keep each other safe so we can get through this together."

Tonight at 7.30pm the Parents Auxiliary are hosting An Evening With Giuliett Moran. Giuliett is a parent at the school who is a Psychologist and founder of 'Empowering Parents-Success Starts At Home'. She has worked as a Psychologist in private practice, primarily with adults and large corporate organisations as well as with children and families in a primary school setting. As the number of children (and adults) with mental health conditions rise, Giuliett is passionate about prevention and early intervention. She believes that working with parents and families is the most effective way of driving change in the early stages of a child's development with parents to support and guide them in their most important job, raising their children. It is a free webinar that we encourage families to attend as Giuliett comments on the health and wellbeing of families and children during these restrictions. If you haven't registered but would like to attend, go to the Parent Auxiliary page to find the link to the Zoom meeting at 7.30pm tonight.

The Parents Auxiliary have also organised a Family Trivia Night. This was initially scheduled for Friday 11th September, however, it has now been moved to Thursday 10th September starting at 6.30pm. If you are interested in in a fun, family night,  go to the Parent Auxiliary page to find the link to register for the night.
On Monday the School Reviewer met with staff leaders to begin the Review process. This day was spent checking the school policies, processes and procedures. She looked at Occupational Health and Safety, staffing, volunteer and contractor processes, curriculum documents and more. Child Safety processes and practices where also closely looked at and discussed. I am pleased to say that the school was compliant in all areas and was commended on the documentation and processes we have in place. Child Safety has been a feature of our work for many years, wilh new and improved processes put in place over this time such as, volunteer signing in process, locked doors with request for entry made at the office, introduction of the Respectful Relationship program and staff, parents, contractors and student Codes of Conduct developed. While we are pleased that all this documentation has been reviewed successfully we are even more pleased about the way we continue to take action in these areas.
Parent Teacher Interviews will be conducted throughout the day on Thursday 17th September. The 'School Interview' portal is now open for you to book in a time for this interview. It will close on Friday 11th September. All interviews will be conducted via a Google Meet. Go to the 'Notice Board' page to find instructions on how to access 'School Interviews' and the code needed to enter and book an appointment. Learning will continue on this day although teachers will not be available to comment on work or run google meetings with the children while they conduct these Parent/Teacher interviews.
The media is full of speculation about schools returning in term 4. It is my hope that this is indeed the case! At this stage I have no more information than you and keep intently listening to the news. Any decisions, process and procedures to enable this will be communicated to you as soon as I hear them and with time to organise how this might look. Fingers crossed!
Cathy