Term 2 Week 2
Welcome back to Term 2! It has been a calm transition back to school as children engage with their learning and enjoy being with their friends. We have already experienced great success in a number of areas including the boys soccer team who won the District competition and now compete in Divisionals and the girls soccer team who came second. Well done to both teams. I have also begun to interview for our new 2022 prep families with a very healthy number of enquiries and interviews! 
A reminder that the first two weeks of term two are given as two weeks grace as we transition into winter uniform.  It is expected that all children will be in their winter uniform by week 3, next week.  This includes winter tunic or long pants for girls and long pants for boys. Please remember that leather brown shoes are to be worn with the school uniform. Runners are only to be worn on PE days or when instructed by the classroom teacher.
Teachers often receive emails from parents as a way to correspond between each other. These emails are often a valuable way to raise issues and have them dealt with quickly. It is important to contact the classroom teacher first about an issue as they are the ones who would know more about it. Most parents are extremely respectful when sending emails but at times of stress we can all become reactive and send what may appear as aggressive or demanding emails. We are all working towards the best outcomes for the children and we must all be reminded that that is always our aim.  Staff are asked to reply to emails within 2 days as they may need to gather information and be busy teaching during the day. The following are points taken from the Email Use & Guidelines Policy:
Emails should: 
Begin and end with an appropriate respectful salutation.
Be brief and informative but avoid shorthand, overly familiar terms, SMS language and the like .
Have a clear purpose ie: to communicate information between the parties concerned. 
Always be respectful, measured, constructive and sensitive. 
Respect confidentiality. 
Emails should not: 
Request information that is readily available elsewhere eg. School website, newsletter. 
Be used to vent. 
Seek or divulge personal information regarding third parties (staff, students or parents).
Be sent to anyone for whom the information is not relevant or breaches confidentiality 
Disclose the email addresses of others without permission to do so.  
Contain personal or sensitive information that is better spoken about.  
Be passed on to an outside third party without the permission of the sender. 
Be contentious, inappropriate or contain any offensive language. 
Be used to bully, harass or defame. 
Include jokes, chain letters or commercial solicitations. 
Contain humour or sarcasm because it can easily be misunderstood.
The Social Emotional focus for term 2 is Respect: 'Respectful You, Respectful Me' Our children are considerate and thoughtful students, however, respect is still something that needs to be taught in the way we speak to each other and in the way we accept each other. Please have a conversation with your child about the language we use to show respect and the different situations where we can show respect towards others.  Please refer to the Wellbeing page for more information.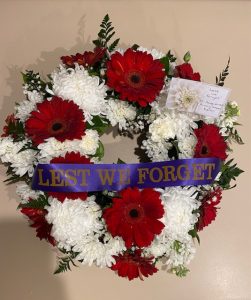 ANZAC day was commemorated last Sunday. Abigail in 5/6A represented the school at the Keilor RSL dawn service. Thank you to her family for organising the wreath and supporting Abigail and the school. This was an initiative by Abigail who demonstrated great passion and interest. Thank you also to Damian Rawlings who played the Last Post on his trumpet at our ANZAC commemoration at school on Monday morning.
Thank you to Stefanie and Melissa from the Parents Auxiliary who organised a Prep and Yr 1 parents social gathering at the Keilor Hotel last Friday night. It was a great way for our prep and Yr 1 parents to come together and meet each other. 
All schools in Catholic Education Melbourne have been transitioning to ICON. Icon will provide Catholic schools across Victoria a common platform for administration, reporting, and learning and teaching. We are one of the last schools to transition. We are very pleased to welcome Patrick Smith who has been appointed our business manager. He will assist with financial matters and work closely with Leanne Young and myself on a fortnightly basis.
A reminder that there will be a parent helper induction this Friday at 9am in Cooinda. We are hoping to soon have parents come into the classrooms to assist teachers. If you would like to volunteer in a classroom you must complete a volunteer induction session.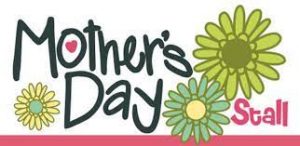 A reminder that Mothers Day stall will be held next Monday. Our Year 5/6 children will be on camp Wed-Fri next week so the stall has now been arranged for Monday. Please have your child bring any money in a secure purse.
Cathy