Term 1 Week 10
It's incredible to think that we have already  been at school for ten weeks! It feels like yesterday when we were welcoming in our new 2021 prep children.  Upon reflection I certainly know where the time has gone. This term we have welcomed our new prep children to the school, held a prep information night for our 2021 prep families, completed the swimming program for yrs 3-6, held two information sessions and tours for 2022 prospective prep families, participated in interschool sports, held parent/teacher conversations, celebrated our beginning of year school liturgy, announced our student positions of leadership and responsibility, enjoyed our Whole School Sports day, had a visit from Bishop Terry, held a confirmation parent workshop, confirmed 38 year 6 children, completed an emergency evacuation drill, competed in divisional swimming carnival, held various incursions at different yr levels throughout the school, participated in professional learning for staff, conducted a cyber safety day for children and staff followed by a cyber safety parent online evening, celebrated Holy Week liturgies, met with the Parents Auxiliary and Education Board and run copious amounts of meetings to organise all of the above! All of this in an effort to improve student outcomes and to provide a rich and varied curriculum and extracurricular activities for our children.  Thank you to everyone for being a part of all this and the part you have played in ensuring a successful and rich term! I am grateful that we are all back onsite and thriving. Next term should be an even busier but rewarding term as we see our Yr 5/6 children head off to camp, District Cross country, various excursions organised and  the sacrament of Reconciliation to name a few events. 
The Parents Auxiliary have met twice this term with a restructuring of the way it operates and key roles and responsibilities more defined. We also have  another twenty women on the general committee! A very healthy 2021 Parents Auxiliary.  Thank you to Tanya Camilleri and the Parents Auxiliary for organising the cookie dough drive. We had over 50 boxes distributed to families! The Parents Auxiliary have organised the term 2 calendar of PA events which includes lunch orders, a movie night and pie drive. Be sure to read the Term 2 calendar on the 'Noticeboard' page with these events listed. 
In 2021 the key PA roles and those filling these roles are:
Chairperson: Claire Boskovic
Treasurer/Secretary: Emma Antonius
Finance Committee: Sarah Louka, Denise Reaiche
Canteen and lunch order Managers: Melissa DeNardis & Jaime Kent
Lunch Order Crew: Simone Schembri, Larissa Vella, Stefanie Dzidzic, Maria Long
Marketing: Christina Pagnin
Congratulations to our Year Six children who each week have participated in inter school sports with other primary schools in the area. They have always proven to be welcoming to other schools who play here and respectful when offsite.  Congratulations to our basketball team who won their grand finals last Friday and to our T-ball team who came runners up. The games were an example of good sportsmanship, regardless of the outcome.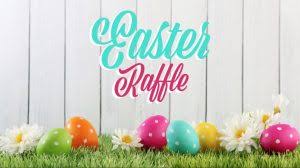 The children finish at 1 pm today, Thursday 1st April. We will hold the Easter Raffle with the children assembling outside at 12.30 pm.  Thank you to Claire Boskovic, Emma Antonius and the Parents Auxiliary for organising the raffle.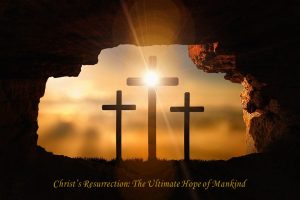 Have a peaceful Easter and a re-energising holiday and may the risen Christ shine His light in us, through us and over us and bring us renewed hope and faith with his Resurrection.
Cathy