Term 1 Week 6
As I write this newsletter I am watching our students and staff as they have their school photos taken. It is a moment of great pride as I look across at the students wearing their crisp uniforms, hair beautifully coifed and smiles very broad. Today the children wear their St Augustine's uniform with pride and come together as a united and proud community!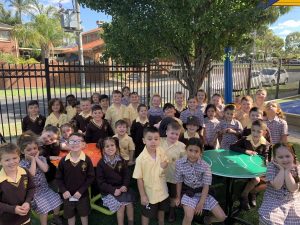 We welcome our prep students who have started full time this week. Previously they have had Wednesday as a rest and testing day. They have all settled in so well to the school routine that a full week will be an easy transition!
Monday morning saw many prospective 2022 prep parents attend an information session. There will be another session on Tuesday 9th March at 7.30pm in Cooinda. If you know of any 2022 prep families who might be interested in hearing about our school, please let them know about this session. If you have a child starting in prep next year and you have not yet informed the office please do so ASAP as spaces are filling fast!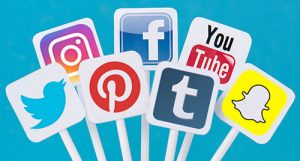 Last Wednesday we had the privilege of having Martin McGauran work with our students and staff talking about cyber safety. Martin is a very knowledgeable and experienced presenter in this area who has worked extensively in schools both as a teacher and IT specialist. The children engaged with many different topics while teachers also spent the staff meeting with Martin talking about safety on the internet. Martin and Kylie McGauran (a psychologist and mother of 3) then presented online for parents that evening. Thank you to all those who attended. I'm sure you would agree that the information shared was invaluable in keeping our children safe. Below is a link to the presentation,  "Raising Kids In A Digital World". If you were unable to attend the evening session please find some time to watch the recorded presentation.
CLICK HERE TO ACCESS THE REPLAY VIDEO
Next Wednesday we will be running the whole school sports day at Keilor Athletics track. Thank you to those parents who have put their names forward as volunteers. It is disappointing that we cannot have parents as spectators but we are glad that we can continue to provide this opportunity for our children. Remember to send in your child's lunch order in a paper bag with name, class and order and correct money in the bag. This hotdog lunch order is only if you wish to participate and not compulsory. Otherwise you will need to send lunch with your child. Please remember to send a filled drink bottle with all students as it will be a long day for all.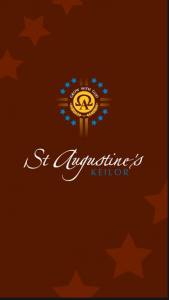 A reminder that Flexibuzz is no longer an app that we use as it has been decommissioned since the beginning of the year. Be sure to have downloaded the St Augustine's School app for your device to continue to receive timely messages and reminders.
The first Education Board meeting for the year was held this Tuesday night. The Members of the Board are: Andrew Collins (Chair) Rachael Egan, Michelle Ivkovic, Rob Patterson, Chris Zammit, Maria Fraietta, Melissa De Nardis, Nicole Carland, Trish Walsh, Fr Peter and myself. I was able to announce to the Board that we have received a $1,500,000 grant from the Australian Government Capital Grants Program. This grant is to refurbish the six internal classrooms and infill the space between as a multipurpose area. I am currently in negotiations about the full scope of the project as we try to include other areas to refurbish. The next steps are to have the project approved by the Planning, Building and Finance Committee at MACS. Once this is done there are a number of other processes to complete including further consultation and drawings from our architects 'ROAM  Architects', quantity surveying, tendering etc.. It is expected that works will commence early 2022.
Our first family sacramental night was held on Wednesday night for our Yr 6 children. Nelson Graham from MACS facilitated this night and was a wealth of knowledge, leading out families and children through the rite of Confirmation. Please keep our Yr 6 children in your thoughts and prayers as they prepare for Confirmation with Bishop Terry Curtin on March 19th.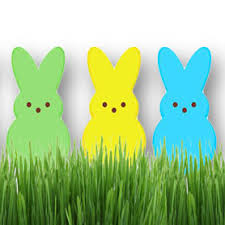 Our Easter raffle will be drawn on the last day of term. The Parents Auxiliary ask that each child donate an easter egg or easter related gift to the school. These eggs will be bundled into prizes. Your generosity always allows us to have quite a number of baskets to raffle with a considerable amount raised for the school. Please send these to school with your child over the next weeks. Raffle tickets will be sent home soon.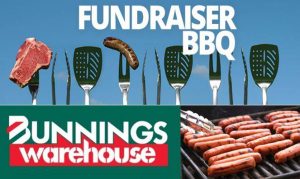 A reminder that we are running the Bunnings BBQ at Taylors Lakes on Sunday 14th March. Please call Sarah on 0404 815 364 if you can offer an hour or two of your time. Donations of sauce, cans of drink are also being called for by Wednesday 10th March. See the 'Parents Auxiliary' page for more information.