Term 3 Week 8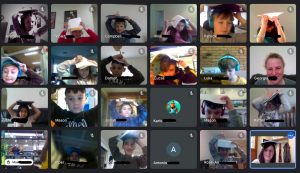 1/2 T drawing activity while doing it on their heads!!
At the time of writing this newsletter we have been informed that there will be no return to onsite learning for Term 3 and a plan for Term 4 will be announced at a later date. While this is disappointing, to say the least, it is not surprising. The teachers will continue to work online with the children and continue to be mindful of their wellbeing. Wellbeing is becoming the biggest concern for most of us. This includes the children, staff and yourselves. Continue to read our Wellbeing page with tips and strategies to look after our children and yourselves. The above photo is one of the many ways the teachers continue to think of ways to engage the children in online learning and to lift their spirits. 1/2 T are practising drawing on their heads! A fun and unusual way to complete their art task!
Congratulations to our Year 5/6 leaders who organised and led the St Augustine's liturgy last Friday morning. While this was a simple activity, there was much planning and discussion in organising it. The children met on a number of occasions with their teachers and then organised to meet with their leadership group to fine tune their role on the day. I jumped in and out of each meeting and was thoroughly impressed by their preparedness and conduct. This was a truly meaningful leadership experience, highlighting the leaders of the school and our future community leaders!  Thank you to Mrs Anne and the 5/6 teachers for leading the children through this event.

Staff enjoying their online professional learning day.
On Wednesday the staff engaged in online professional development where Chris James and Melanie Eggins (Education Advantage) discussed technology within the school and introduced us to exciting programs and apps. The staff then spent time working in these apps and programs while applying their new knowledge and considering where they could use these in the classroom. The staff where thankful for a day that focused on their growth as they continue to strive for their own improvement and the delivery of the curriculum.
Thank you to the Parents Auxiliary for organising the online Trivia Night and Auction last Thursday evening. It was a night of fun and laughter with many families challenging each other through the chat function. All I can say is thank goodness I enlisted my own daughter to be part of my team. With her knowledge of Disney, Marvel & Harry Potter otherwise I would have definitely been awarded the wooden spoon! Thank you to Emma & Claire for organising the event for our community.
As you are aware we are in the process of finalising details for a major building project and refurbishment. The internal classrooms, toilets, staff room and resource room will be refurbished with new balconies to provide outside learning areas. There will also be an infill between 3/4M and 1/2V classrooms that is now just an open space. This will become a multi purpose room for all classes to access. This is a $2,500,000 project funded through a federal grant, school reserves and a school loan. The age of the school has resulted in these much needed renovations, repairs and new build and is in line with our school Masterplan. We are hopefully starting in early 2022. I will keep you up to date as we progress through the details.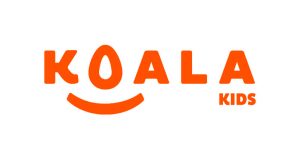 Throughout the past years we have had families and their children battling health issues. The Surace/Guliza family have had a rollercoaster ride with their youngest, Orlando, and his health issues. For those who know the family you would be aware of the serious nature of Orlando's illness. Fortunately, and with great relief, Orlando is doing well and ready to start prep next year….something we were all unsure of for a while. With these struggles and challenges comes great compassion and empathy. Orlando's sister, Aurora (Prep), has been on this journey alongside her brother and family.  Aurora has now decided to cut her beautiful long hair in order to raise funds for Koala Kids cancer charity so wigs can be made for kids fighting cancer and for funds raised to go towards purchasing toys for kids going through treatment. This was all of her own accord! The family can personally testify to the amazing work Koala Kids does for families facing cancer. I ask you to open the link and consider donating to this very worthy cause and support Aurora in her quest.
Cathy