Term 3 Week 6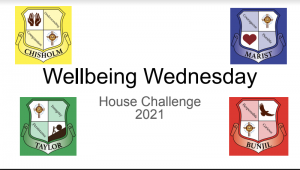 It is in times of great challenge that you can often find acts of great kindness and generosity. As we lament the challenge and frustration we are all feeling I am also uplifted by the positivity that our students are exhibiting. Our school captains and student leaders have been meeting regularly with Mrs Anne to look at ways they can motivate and connect with the school community. We see the school captains creating the awards video each week and during Wellbeing Wednesday the house captains have organised house challenges. Next week a cross age St Augustine's day reflection will be conducted and led by our student leaders. I congratulate them on their initiative, school spirit and selflessness, particularly during this lockdown!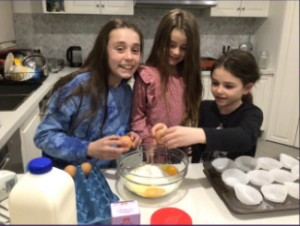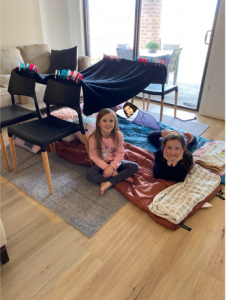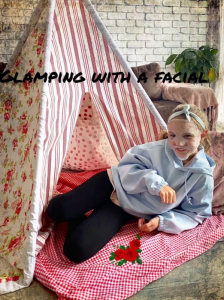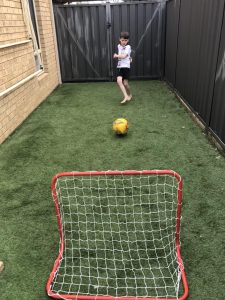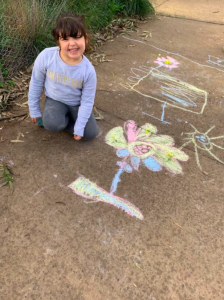 Wellbeing Wednesday this week was camp themed with many students creating tents, sleeping in sleeping bags, going on nature treasure hunts, cooking and going on nature walks. It was uplifting to see the photos posted of tents made from blankets, children playing outdoors, collections of leaves, bugs and bark-not sure if mum wanted these in the house! The creativity and fun that the children had was joyful to see. Thankyou Mrs Jodie for organising these activities
Again we see examples of the 'can do' attitude at St Augustine's. Last week the Parent Eucharist workshop was scheduled in Cooinda. Within hours of the lockdown announcement Vanessa DalSanto and the 3/4 teachers had switched plans, called the facilitator and organised for it to be an online meeting. There were over 50 families who participated with a recording available to those who could not make it. Thank you to staff, students and families for your participation and being able to change plans so seamlessly. We are getting good at doing this!
This term a school closure day was scheduled for Wednesday 1st September. This day will go ahead as staff continue to develop and participate in professional development. We will be engaging with Apple Advantage as they take us through latest technology and in particular, optimising the use of the new iPads. This will be conducted online. This is a timely focus to have as we learn about the many applications for online learning while learning online ourselves! The Wellbeing Wednesday grid will continue to be provided for this day however, teachers will not be available. Big Child Care will be open for the day for essential worker children if there are enough numbers. Call Shannon to register your interest and she will get back to you if it is able to go ahead. 0426 203 858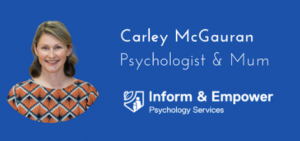 During an earlier lockdown this year families had access to a webinar by Carley McGauran. Carley is a Psychologist who has worked with the school and families in the area of cybersafety. She works in tandem with her brother Marty and has presented to families, students and staff. In the webinar mentioned, she spoke about tips for managing as a family in lockdown. There were so many 'aha' moments for me in this webinar that I also engaged Carley to speak with the staff last night. She continued to provide insight into how we think and strategies for self care that hopefully the staff can use and explore. I encourage you to follow this link to hear a recording from the parent webinar. You might have your own 'aha' moment!
Thank you to everyone for all you are doing, saying and thinking to keep our children engaged, connected and positive. Just remember to stay positive, think of something you are grateful for each day and practise kindness towards yourself and with each other.
 Cathy