Term 3 Week 2
Our first two weeks of term have certainly tested our flexibility and resilience. I am proud of the staff, students and families in the way you have all moved seamlessly into online teaching. Is this where we want to be?  The answer of course is no, but we do know we are putting our best foot forward where the children continue to be engaged in their learning and continue to be presented with learning from the curriculum that was planned for face to face teaching. With the extension of the lockdown we continue to work online until next Tuesday 27th July. We look forward to the children returning on Wednesday. Unfortunately, after this, we will continue with restriction requirements as per pre lockdown:
Face masks are to be worn if you need to come to the front office

All adults entering the school grounds at any time MUST sign in using the Vic QR code 

Only staff and students will be permitted on school premises. This means that all students will need to be either dropped off or picked up using the drive through system or parents to park their cars further away and walk the student to the gates, while always socially distancing.
Parents are asked to remain outside the school gates (See drop off & Pick up details)
Masks are required to be worn outdoors.

Children will continue to observe Hygiene protocols with access to hand sanitiser and soap

To support the health and wellbeing of all students and staff, our school will continue an enhanced cleaning routine and will encourage frequent handwashing and hand sanitising

. Hand sanitiser stations are installed in classrooms and around the school

Parent volunteering in classrooms will unfortunately continue to be suspended until further notice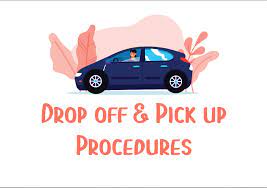 Morning drop off
Children can be dropped off from 8.30am when the school gates will open and children come into the yard. The school bell will go at 8.45am where children will then walk to class (as per normal). Please stagger your morning arrival to help with the traffic flow and arrive between 8.30pm and 8.45pm. Remember to stay in your car and take up the next available spot and move down so we can fit as many cars as possible. Face masks must be worn if you are walking outside the gates with your children.
Afternoon pick up 
Starting at 3.15pm.  Please stagger your afternoon arrival time to help with the traffic flow and arrive between 3.15pm and 3.30pm. Please do not leave your car as we endeavour to send children to their cars as safely as possible.  Face masks must be worn if you are waiting outside the gates for your children.
A staff member will be directing traffic to ensure safety and efficiency with extra staff on duty to assist the children.  I ask that you are patient!
Before/After school care
Before and after school care continues to be available outside of school times. Parents who are utilising this service may enter the school grounds to drop off and pick up their child. Remember to sign in using the

Vic QR code in Cooinda.

  Please contact Shannon if you need this service: 0426 203 858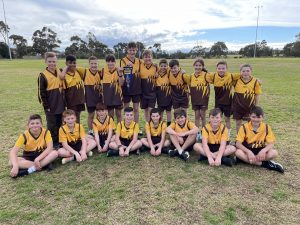 Our Year 5/6 Mixed Football team managed to compete in the gala day last Tuesday with an outstanding result. They played 3 other teams over the course of the day winning all games. More importantly they have all been commended on their behaviour and sportsmanship and the way they represented St Augustine's. Well done to all the children who competed and thank you to Miss Ash for organising the team.
There have been a few things cancelled this week due to lockdown including excursions and the Sacrament of Reconciliation. All these events will be rescheduled with the new date conveyed to students and families once organised.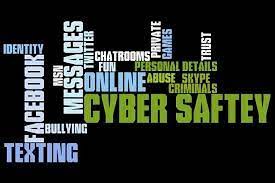 During lockdowns it is even more important that we continue to monitor our children online and ensure they are safely using devices and are being kept safe online. We often consider predators trolling our child when we consider cyber safety but a more prevalent matter is the language and interaction our children are having with others. Sometimes a chat between friends can become uncontrolled and unregulated, especially when they are not speaking to the person face to face. Please continue to talk to your child about how they are responding on emails and chat rooms. My rule of thumb is, 'If you wouldn't say it to your grandmother, then don't say it!" I have attached the 'Home Online Learning Acceptable Use Student Agreement' that talks about safe and responsible online behaviour, protecting personal information, thinking about what to share online and online meeting protocols. Read through this and discuss this with your child and continue to monitor their internet and online use of digital devices.
Every year the schools must complete an Annual Report To The Community. The 2020 report is now available on the website for you to view. Follow this link to also view this report.
Cathy