Returning in 2022
We are still waiting on some families to respond on the form to assist us in planning for 2022.  Please click on the Google Form below:
https://forms.gle/1YzvgkV1PkvPunk38
If you have any queries, please email the office:
office@sakeilor.catholic.edu.au
---
2020-2022 St Augustine's School Advisory Council  Expressions of Interest
Expressions of interest are now being invited from the St Augustine's parent community for membership on to the St Augustine's School Advisory Council. Tenure for the Education Board is for two years with a twelve month gap before re-nominating. We are seeking new parent representatives, who represent the parents across the school years, to replace our outgoing members. The St Augustine's School Advisory Council  has as its central purpose the realisation of the Vision of the school. The Council is a formal gathering of the parties connected with the educational needs of the children. The School Advisory Council is a forum for discussion of ideas and initiatives and also the sharing of information with the parent body.  During Covid 19 times, the Council has been meeting via Zoom and we hope to continue using this platform next
year.
If you would like to be considered for the St Augustine's School Advisory Council, please nominate yourself by completing the e-form below. Expression of interest will be accepted up to November
---
Upcoming Dates to Remember …
School Closure Day – Monday 6th December

Big Child Care can offer care for the day dependant on numbers. Contact Shannon to enrol for the day. 0426 203 858
Year 6 Graduation – Thursday 9th December

5.30 – 6.15 pm BBQ and family picnic
6.30 pm – Graduation Ceremony in Cooinda
Please note only vaccinated adults (16 years +) will be permitted on site.
Whole School Orientation Day – Friday 10th December

Students will be in their 2022 class from 9.30 – 11.00 am.
End of Term 4 – Wednesday 15th December

School will finish at 1.00 pm on Wednesday 15th December
---
Start Dates 2022
Monday 31st January
All Preps commence 8.45 am – 1.00  pm
Years 1-6 with Surnames A-J attend all day for Student Assessments (students to wear full school summer uniform)
Tuesday 1st February
Preps attend 8.45 am – 1.00 pm.  Preps continue to attend 8.45 am – 1.00 pm for the remainder of the week.
Years 1 – 6 with Surnames K-Z attend all day for Student Assessments (students to wear full school summer uniform)
---
School Uniform – Noone
Please see updated price list from Noone for all your uniform requirements. PRICELIST – ST AUGUSTINES SCHOOL KEILOR 2021 2022
---
Prep Enrolment 2023
If you have a sibling due to commence prep in 2023, please register your details so your child's name can be placed on our 2023 register. Prep Siblings 2023
---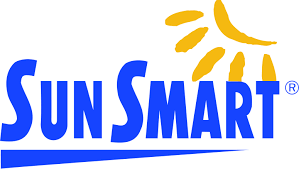 As the warmer weather continues to build and come more frequently, we need all of our students to be SunSmart. Water Bottles: Please ensure that your students bring their own full water bottles to school each day.
This is very important as there are no functioning water drinking taps at school due to COVID restrictions. Each day students will have a place to take their own water bottles out on yard with them and take them back in after playtime.
Hats: Please ensure that your child has a St Augustine's school hat to wear. If students are outside without hats, they will be sent to the undercover area.
Sunscreen: Whilst sunscreen is available in each classroom, students should be bringing their own sunscreen and applying it themselves to mitigate potential allergy and COVID issues.  Please remind your children of this. Teachers will also give reminders during the day about applying sunscreen as required, along with our other SunSmart measures.  Stay safe, stay healthy, stay connected.
---
St Columba's College

---