Upcoming dates …
June 14 – Queen's Birthday Public Holiday

June 15 – Lunch Order Day CANCELLED

June 21 – Semester 1 Reports available via Parent Portal
June 23 – Whole School Learning Conversations (Students finish at 12.15 pm)
June 25 – End of Term 1 @ 1.00 pm
---
Big Childcare
Parents/Guardians,
Holiday program is coming up and we have some AWESOME days planned!
Please contact Shannon if you would like to attend our program!
It is going to be our best one yet!!

---
Parent's Auxiliary Pie Drive
This has been postponed until Term 3.
Also the next lunch order day for Tuesday 15th June has been cancelled.
---
St Columba's College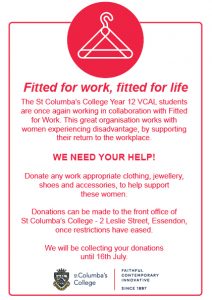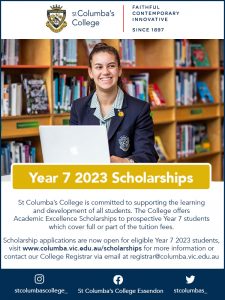 ---