Term 2 Calendar
Click here for the term 2 Calendar.  (This is subject to change):  Term 2 Calendar
---
School Parking
Whilst we endeavour to assist in the smooth drop off and pick up zone, we are still experiencing problems at the front of school.  If you need to come to the school earlier than the bell times in the morning and afternoon, please DO NOT PARK in the drop off zone.

Observations from the first few weeks:
Double parking – illegal
Parking in the disabled park – illegal
Parking over the driveway – illegal
Parking in the drive way and reversing out – dangerous
Parking or picking up on the opposite side of Augustine's Way – illegal
Trying to overtake a double parked car – ??? Two cars vying for the one park – how's that going to work
Calling your child across the road between the parked cars – dangerous!
The car park in the school grounds is for staff only.
The council by laws officers are active and on patrol!
---
School Absence
A reminder that school absence must be sent through via the school app prior to 9.00 am.  (this applies each day your child is absent).
---
Working with Children Card
A reminder that if you are coming into the school for activities, eg, canteen, classroom helpers etc, you must bring your card in with you.  The cards are then photographed on the sign-in ipad.  We no longer keep paper copies of your cards on file.  Please check your expiry date on your card and ensure this is up to date.
---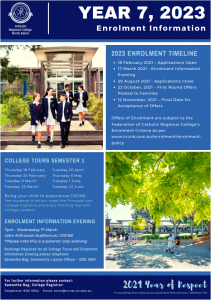 ---

To all the mothers, guardians, grandmothers, aunties, god mothers.
We thank you for all you do and hope you have a wonderful day with those you love.
With Love Big Childcare
---