Term 2 Calendar
Click here for the Term 2 calendar: Term 2 Calendar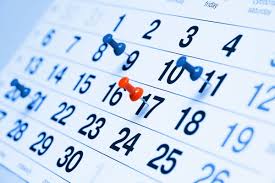 ---
Rapid Antigen Testing
Changes to the provision of rapid antigen tests (RATs) in our school for the remainder of Term 2 – RATs will continue to be distributed to you as they have been throughout this school year for the remainder of this term.  However, from Monday 23 May 2022, we do not recommend that your child complete a RAT twice a week as previously advised.  RATs will continue to be required by students who are household contacts to attend school (five negative tests over a seven-day period) or who have symptoms.
The ongoing supply of RATs to families in our school will ensure that parents and carers have tests should they need them if their child is a household contact or has symptoms.
Families must continue to notify the Department of Health and the school if their child returns a positive RAT result. Additionally, you should inform us if any of your children are household contacts.
Thank you to all families who have gotten their child vaccinated. Vaccination continues to remain the best way to protect students and staff in our school.Getting vaccinated is easy and bookings can be done via the Department of Health's website https://portal.cvms.vic.gov.au. If you have any questions about the vaccines, I encourage you to speak to your GP or a health practitioner.
Thank you again for your ongoing cooperation and support during this time.
---
Parent Teacher Learning Conversations- SAVE THE DATE
Tuesday 21st June
These interviews will be held Online 12.30pm- 7pm 
All students will be dismissed at 12.15pm to allow for PT Learning Conversations to take place.
---
Administration of Medication to Students
A reminder that medications may only be administered to students in accordance with written medication authority together with a fully completed, signed and dated Medical Management Plan for ongoing medical needs or a letter provided by a registered health practitioner regarding the presenting health needs.
A Medical Management Plan should include written advice related to the medical condition covering the need for the medication, prescribed dosage, method and timing for administering the medication. Medication should be provided to the school administration by the parent/guardian/carer in the original container and the label outlines instructions for administration/application of the medication, as well as relevant storage instructions, particularly regarding temperature.
Medication Administration Forms can be downloaded from the School Website ( Notes & Forms Tab)
---
School Fees
A reminder that the 2nd instalment for school fees was due on Wednesday 4th May.
Please click on the link for the 2022 Composite Fee and School Fee Schedule School Fees 2022
Payment Schedule:
In full by Wednesday 23rd March 2022 OR
Three instalments by:
Wednesday 16th February
Wednesday 4th May
Wednesday 27th July