Let Us Pray…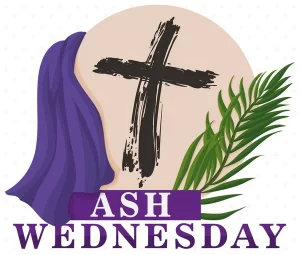 Loving God,

 

Guide us as we go forth and walk with Jesus this Lent.
Help us to be fair, peaceful and just as we stand with others in our global family.
As we begin our Lenten journey, we join together in prayer, asking your blessing for our world and all people. 
Amen
Ash Wednesday is the first day of the Christian season of Lent. Lent is a time when we pray, do kind things for other people, give up things we enjoy and give to others, as we prepare to celebrate the great feast of Easter. 
On Ash Wednesday we held a liturgy, our teachers sprinkled ash on our heads, blessed by father. Unfortunately we couldn't have a whole-school liturgy because of Covid-19, however we still had a reflective prayer service in our classrooms.
Tomislav (Tomi), Ryan, Justin, and Mateo (Press Club)
---
SACRAMENTS AND THE SACRAMENTAL PROGRAM 2022
This year the Sacraments will be celebrated:
Sacrament of First Eucharist 
7th , 14th, 21st, 28th August  9am @ St Augustine's Church, Airport West
Sacrament of First Reconciliation
Wednesday 1st June 6.30pm- 7.30pm @ St Augustine's Church, Airport West
Sacrament of Confirmation
Thursday 3rd March @7pm Parent /Child Evening  with Guest facilitator Maria Forde  (online) meet.google.com/cfp-feqf-zky
Friday 25th March  6pm @ St. Christopher's Church, Airport West