ECSI -Enhancing Catholic Identity Parent Survey
In the next few days a selcetion of parents from our school community will be invited via email to participate in the ECSI Survey which will assist us in better understanding how our Catholic identity is expressed in work and practice here at St Augustine's.
The Catholic University in Leuven was commissioned by the Catholic Education Commission of Victoria Ltd (CECV) to design a process and tools, based on sound research, to accomplish the goal of understanding our current Catholic Identity and where the school community might like to see itself in the future.
The ECSI Survey is a key element of this process.  The online survey gathers responses from students in Years 5 and 6, staff and parents.
 If you receive an email invitation to complete the survey, you are asked to complete the survey online; it may take up to an hour to do so. Try not to get caught up in the questions, simply respond intuitively. 
---
SACRAMENTAL PROGRAM 2023
Sacrament of Confirmation
 Friday 31st March 6pm @ St. Christopher's Church, Airport West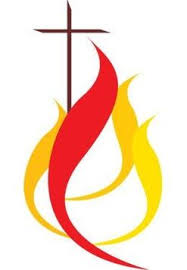 Sacrament of First Reconciliation
Thursday 25th May 6.30pm- 7.30pm @ St Augustine's Church, Airport West
Sacrament of First Eucharist 
Sunday 13th August 9am @ St Augustine's Church, Airport West – 3/4 AC
Sunday 20th August 9am @ St Augustine's Church, Airport West – 3/4 M
Sunday 27th August 9am @ St Augustine's Church, Airport West 3/4 S