Hi families,
This week we look at our school rules and why we value these at St Augustine's. We aim to ensure that all of our students feel safe when coming to school knowing we have clear rules and expectation that everyone is expected to abide by.
Happy reading,
Ms Jodie
Our SCHOOL RULES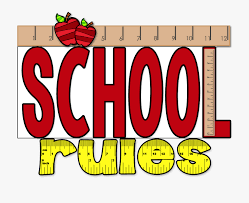 Why do we have them and why are they SO important?
Hi Parents,
At St Augustine's your child's wellbeing and safety are our priority. In order to ensure that they thrive in the best possible environment, we have developed a classroom discipline plan that affords every student guidance in making good decisions about his and her behaviour and thus the opportunity to learn in a positive, nurturing classroom environment.  Your child deserves the most positive educational climate possible for his or her growth, and I know that with your assistance and support in discussing the importance of these rules with your child, together we will make a difference in this process.
The school rules are as follows:
Follow directions
Listen to the speaker without interrupting
Speak appropriately
Hands off!
Move safely at all times
Look after all property
To encourage students to follow the rules, teachers will support appropriate behaviour with verbal recognition and positive notes and rewards.
However, if a student chooses to break a rule, the following steps will be taken.
Warning
Time away from group
Time out – to a formal area in room
Exit grade – with a behaviour sheet
Severe Clause – To Principal
If your child brings home a Student Behaviour Sheet, please take a moment to discuss the information on the sheet with your child.  The aim of the sheet is to give families an opportunity to discuss the specific behaviour and hopefully discuss actions that can be taken to ensure that the specific behaviour doesn't re-occur.
The sheet is NOT designed to punish the child, but rather to help the child specify a behaviour expectation they didn't meet and for them to communicate an appropriate action that they can take to meet the behaviour expectation in the future.
With parents, teachers and staff working together we can achieve wonderful outcomes.
Thank you for assisting us in achieving a safe, welcoming and supportive environment.
Please do not hesitate to contact me if you have any questions about this plan or any other matter.
Regards,
Jodie Velardo
Student Wellbeing Leader / Child safe officer

Reminder to update medical information   
Each year we require an updated medical form signed by your doctor for any student that has a medical condition. This is vital in order for us to ensure your child is given the best possible care whilst at school.
You can find all the new and updated medical forms on the school website. Please print off and take to your doctor to complete.  Many of these forms are new and need to be completed and returned first week back of Term one!
Also, If your child medical condition has changed at all or does not require further assistance please keep us updated regarding this.
Thanks,
Ms Jodie
Psychological services at St Augustine's
At St Augustine's we have an independent psychologist who works at our school once a week if you require her services.
Maria Sulaiman is a registered mobile psychologist. Her role at St
Augustine's Primary School aims to provide affordable psychological services to all families.
The services provided include working with children who present with, but not limited to:
– learning difficulties
– adjustment disorder,
– anxiety disorders (separation, general and performance),
– depression,
– social skills difficulties,
– bullying,
– anger issues,
– self-esteem,
– loss and grief,
– emotional regulation,
– oppositional defiance
– educational difficulties.
Each child is eligible for up to 10 sessions of counselling under the Medicare Mental
Health Care Plan.
Each session will be charged at $165 with a Medicare rebate of $110.55.
Maria will be working at the school on Wednesdays. For any further information, please do not
hesitate to contact her on 0401 426 983 or email: maria.sulaiman@hotmail.com.
Wellbeing check-ins
Our grade 3-6 students began using the Wellbeing check-ins App over the last week and it was great to see such positive responses from our students. The data showed students felt happy and safe coming to school and that they had a trusted adult they could speak to if needed. The app monitors how students are feeling each day and allows students to become proactive in looking after their own wellbeing. Students are also given the opportunity to send a message of gratitude to someone at the end of the check in and it was impressive to see students sending messages to past and present teachers thanking them for their support and assistance. This was a lovely surprise for some staff!