Archive – up to term 3 2020
Let Us Pray…
Pentecost fell on Sunday 31st May.  The Catholic Tradition of Pentecost signifies 50 days (or seven Sundays) since the Resurrection of Jesus Christ on Easter Sunday.  It also commemorates the descent of the Holy Spirit over the Apostles while the were celebrating the Feast of Weeks (a Jewish tradition) in Jerusalem.
Pentecost
Spirit of Truth,
breathe life into us and move us yo new places.
Help us to see the ways in which we have power and resources to change the world,
and urge us to use what we have for the good of all.
Through the one who motivates us into new living, Jesus Christ.
Amen.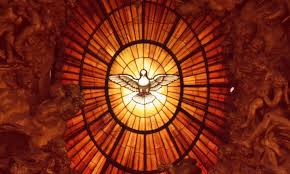 ---
Project Compassion (Caritas)
Please return any Project Compassion Boxes to the school office or your child's classroom.  We will be collecting boxes over the next couple of weeks and the school donation will be finalised at the end of the term.