Term 3 Week 4
There has been a flurry of community activities going on at St Augustine's these past weeks from our Trivia night, MOSA group first event, Eucharist workshop and welcoming parent helpers into the prep area. It is great to see the whole school community coming together in so many different ways. I look forward to this continuing for the rest of the year.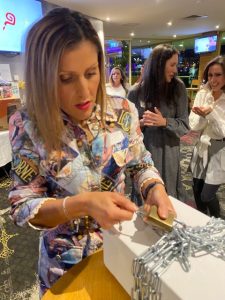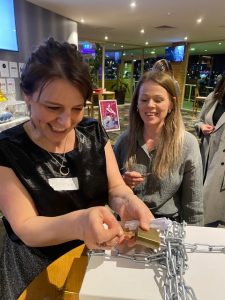 The Parents Auxiliary must be congratulated on running a very successful trivia night last Saturday at the Moonee Valley Bistro. We had over eighty people in attendance from parents, friends and staff.  It was a jovial night with everyone ready for a laugh and showcasing their trivia skills. Thank you for your generosity with raffle prizes, buying tickets and keys to unlock the major prize! A big thanks to the PA and especially Claire Boskovic and Stephanie Dzidzic who ensured the night was a success. The event raised over $3000! Well done to all.
A reminder to get your Tony's Pies order in by next Thursday 11th August. The link to the order form can be found on the Parents Auxiliary page.
Our MOSA group held their first event on the 23rd of July. It was a time to reach out to dad's of the school, explain the concept of the group and spend some time together getting to know each other. Over 20 dad's attended and from all reports it was a great afternoon of friendship and camaraderie. Thanks also to Dave, Teghan, Chris and Joe who also gave up some afternoons last week to move the huge pile of mulch into the garden.
A reminder that
School Fees
were due in full on the 27th July unless previous arrangements have been made.
This week we have two school closure days. The staff will be engaging in professional learning. Day one we will be working with Helen Butler who will be imparting great knowledge and wisdom around Evidence Base Learning. We have been working with Helen over the past few years as we look at the impact our teaching has on our children. We will focus on feedback and how this can enhance learning outcomes and engage children in their learning. Friday we will be working with Fr Elio Capra as he leads us in our faith journey as we explore our catholic identity. We look forward to a productive two days.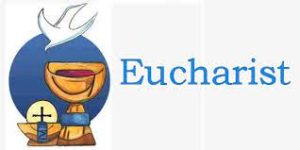 This Sunday we have our first group of children receiving the sacrament of Eucharist at St Augustine's church. The sacrament will be within the 9am parish mass as we celebrate as a whole faith community. These masses will occur for the next 5 weeks until 4th September. I ask that you have the children in your thoughts and prayers.
Reading the newsletter tips: There are a number of different pages to the newsletter including this page titled 'From the Principal'. There are also other pages including, 'Noticeboard',  'Learning Matters', 'Wellbeing News', 'RE News', 'Parents Auxiliary' and  'Beyond the Gates'  If you are reading this on your phone, you will find these titles under this page. Click on each one to read the latest news. If you are reading this on your computer you will find these titles to the left of this page. Grab a cuppa and enjoy the read!
Cathy