On Monday, all the E Learning Coordinators from Catholic Schools in the Northern Region converged on St Augustine's for a hands on learning day.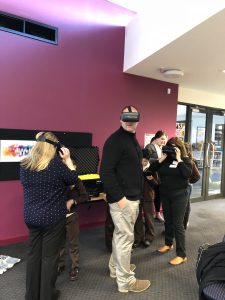 As part of this day our the Co-ordinators selected an IT skill they wished to learn about and our students provided small group instruction.
At the end of the day teachers walked away with new skills including how to design 3D objects and print them, how to use Virtual Reality in a classroom setting, and how to make a digital interface to control a computer.
The E Learning Coordinators were blown away by our students, by their enthusiasm, knowledge and skills. I was overwhelmed by the complements.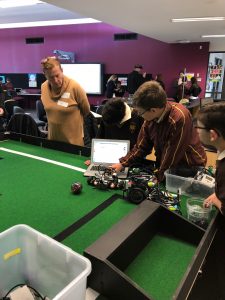 It was also a wonderful experience for the students as they gained confidence in articulating what they had learned to an adult audience.
Chris