Twilight Sports Carnival
Last Thursday Night was an awesome night at the Twilight sports carnival. The weather was perfect and there was an extra buzz around with the inclusion of our new names for the team colours.  The sportsmanship and determination from our students was outstanding and they should all be congratulated on their amazing efforts!
A big thanks to all the Teachers and Parents helpers, without you the night wouldn't not be possible!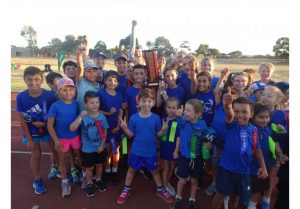 Congratulations to the Blue team (Marist) who were the winners with 585 points and to Sabrina and Lawrence who were are Year 6 100m Championship Winners.