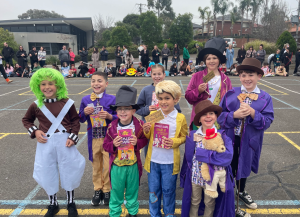 On Monday the whole school dressed up as their favourite book characters. Even the teachers dressed up.
The 3/4  teachers dressed up as penguins from Franks Red Hat, the 1/2 teachers were Bumblebees , the 5/6 teachers were penguins and icebergs, and the Prep teachers were crayons.
This was such a fun day for students and teachers so we look forward for another day like this next year.