Welcome to St. Augustine's, a vibrant and energetic Catholic primary school, with our Catholic faith and traditions and Gospel values as the cornerstones of our learning.
We are a supportive community, working in partnership with our committed families, our enthusiastic staff, our Parish Priest, Fr Peter Hoang  and the St Christopher's Parish in Airport West.
At St. Augustine's, we foster a safe and welcoming environment, where children are encouraged and challenged to reach their potential through critical and creative thinking, while viewing themselves and others as lifelong learners.
We provide a diverse and contemporary curriculum, giving our children access to quality and meaningful learning opportunities, whilst catering for the social, emotional and academic needs of individuals.
We celebrate the uniqueness of each person and endeavour to develop authentic, healthy and positive relations with self and others, in order to nurture a strong sense of connectedness and belonging. We aim to educate the whole child while providing many opportunities for each individual child to find their passion and shine.
I look forward to working in partnership with you as we 'Grow with God' and work collaboratively in supporting our children to be confident participants at St. Augustine's and in the wider community.
Cathy Steere
Principal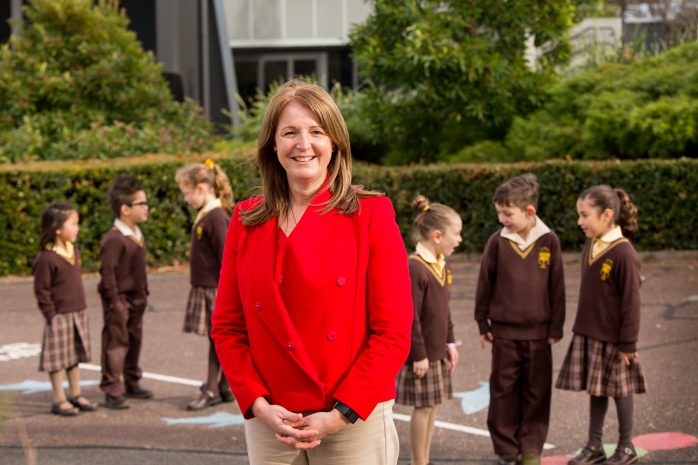 The St Augustine's school community is committed to the safety, wellbeing and protection of all children in our care. We strive to maintain a child safe and inclusive environment where each child feels safe and free to enjoy the day to the full without any concern for their safety. The wellbeing of all children in our care will always be our first priority.