Carnavale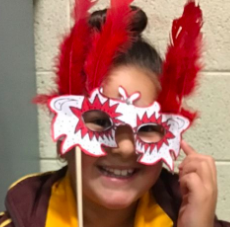 St Augustine's will be celebrating

'Carnevale' dress up day on

Thursday 18th March

.

All students and staff are asked to come to school dressed up in their favourite Italian Themed character/costume. 
Children are not permitted to spray colour their hair as part of their dress up / Carnevale costume. Face painting is allowed but NO spray coloured hair please.
Students are encouraged to wear an Italian themed costume representing an Italian icon such as Pinocchio, a gondoliere, a famous Italian artist, scientist or inventor, a popular Italian car, Italian food, a chef, Mona Lisa, la Befana etc. ​Use your imagination and get some inspiration from Italian culture and folklore.
If students do not have a costume they could wear something with the Italian colours​ ​verde​ – green, ​bianco​ – white and ​rosso​ – red. However, you may choose to wear any other costume in the spirit of 'Carnevale'.
St Augustine's Costume Parade ​will take place during school time, ​gelato ​will be provided to all the children and there will be fun and engaging 'Carnevale' activities for them to enjoy throughout the day.
The children will also be given the opportunity to taste traditional Italian ​'pizzelle' wafers.
---
Q.U.E.S.T  (Enrichment Program)
Question, Understand, Explore, Seek, and Think
Have you ever ridden a roller coaster? Have you ever wanted to design your own? 
This week our QUEST students explored roller coaster physics whilst designing and creating their own Marble Run. Students worked together in teams to design, create and test their creations.
---
Sports Report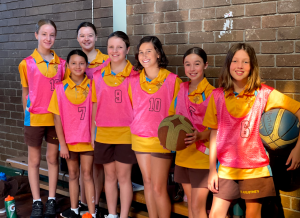 On Friday we played a home game against St Albans Meadows for inter school sports. The girls TeeBall team lost 9 to 7, the boys TeeBall lost 1 to 20. The girl's basketball team lost 12 to 13. the boy's basketball team won 31 to 5. The mixed tennis team won 4 games to 2
All of the teams showed great sportsmanship and played nicely with the opposition. Some people throughout various sports encouraged the other team to keep going and telling them that they were doing well during the game. Overall we showed great sportsmanship towards the other team and all had fun. We wish St Albans Meadows the best of luck for the future.
Irena R 56VA