LET US PRAY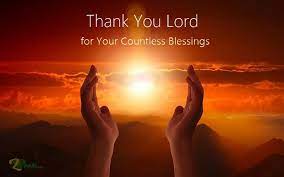 O God of all beginnings and endings,
We praise and thank you for the gift of this school term. It has been a time filled with grace and blessings, with challenges and opportunities. We thank you for our friends, teachers, parents and a community that cares for us. As we begin the holidays give us strength and courage to do what is right and to be witnesses of our faith. Help us to be loving and kind, and to appreciate what others do for us. Be with us as we spend our time with family and friends. Keep us safe in our activities; give us rest and good fun so we return renewed and refreshed for a new term. We ask for your continued and countless blessings in our lives. Amen
First Eucharist

Let us remember and pray for Isla in year 4 who will receive the Sacrament of First Eucharist on Sunday the 17th of September. This is a very important step in Isla's faith journey and we ask for God's blessing on her.
Social Justice
Thank you for your gold coin donation collected on footy Day. The money will be sent to the following project.  Mary Mackillop   Australia: Yawardani Jan-ga – Equine Assisted Learning (EAL) (Horses doing healing)
In the spirit of St Mary Mackillop the focus is on building dignity through education, health, financial inclusion and livelihoods. As a staff during term 3 we were involved in professional development that centered on Wellbeing and First Nations Education. We felt that this project complemented our learning. The following is an explanation taken from the website that outlines how the money will be used.
Mary Mackillop Today is working in partnership with the Telethon Kids Institute (TKI) to support the development and implementation of the Yawardani Jan-ga program in the Kimberley region in Western Australia. Designed and implemented by Aboriginal community members in the Kimberley region, Yawardani Jan-ga aims to improve education outcomes by addressing the social and emotional wellbeing barriers to education faced by young Aboriginal People, aged 6-25 years, in this region. This unique program uses evidence based Equine Assisted Learning (EAL) to meet the individual needs of participants so they can reengage and thrive in their education.
First Nations people comprise over 40% of the population in the Kimberley and a significant number of these are youth. Disengagement from education because of foundational social and emotional wellbeing barriers is a significant concern amongst community members.
Yawardani Jan-ga was specifically created within this context to address the social and emotional wellbeing of young Aboriginal Australians through a program owned, developed and facilitated by community members. The program uniquely addresses the needs of young Aboriginal people, who have disengaged, but also those at a leadership level who face significant pressure and who may have also experienced trauma. By addressing these social and emotional wellbeing areas young Aboriginal Australians are supported to engage in their learning and to thrive.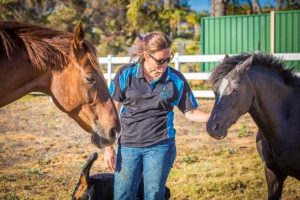 Have a wonderful holiday.                                                                                              
Mrs Barone