Student Reporting
With Students reports being distributed shortly it is a timely reminder that the information contained in the Student Report is only a snapshot. Summative reports are provided twice a year at the end of each school semester and are only one part of the reporting process.  The reports provide a clear picture of your child's achievements. It will provide you with an overview of skills covered, your child's overall achievement and attitude to learning and behaviour. They will help you understand how your child is progressing and how to support your child's future learning.
Please take time to go through your child's report with them and celebrate their successes.
Semester 2 Student Reports will be available for you to view and download via the Parent Portal on Monday 12th December.
Log in details will be sent out shortly via email. If you need to update your contact email address please contact the front office ASAP.
Parent Portal Quick Guide Link
---
Sports News
We have had a great term of PE and sport across all levels at St. Augustines!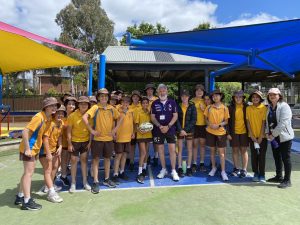 Regional Athletics: Congratulations to Cody (1500m) and Parker (Long Jump, 80m Hurdles) who represented St. Augustine's at the Regional Athletics competition. Both students did an outstanding job in their events and we are extremely proud that they reached this level of the competition. Well done Cody and Parker!
Rugby Victoria NRL: We have been lucky enough to have a representative from the NRL come out to our school to run rugby clinics for our Year 5/6 students. It has been a fantastic opportunity for all students to learn about a less familiar sport and practise basic rugby skills such as tagging and passing. It has also been a great stepping stone for those students who are interested in finding out more about rugby.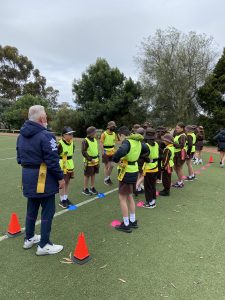 Cricket Victoria:

Over the past 4 weeks o
ur Year 3 and 4 students have had the opportunity to participate in Cricket sessions. The sessions with Kara from Cricket Victoria have proven to be very popular with the students practising their batting, bowling and fielding skills. Well done to our Year 3/4s!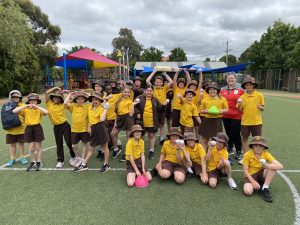 Prep PE & Year 6 House Leaders: 
Our Year 6 House Leaders are to be congratulated on their outstanding leadership during the Prep PE lessons. They have assisted the younger students with their skill development and have willingly shared their time, experience and knowledge. Congratulations to: Lucas, Jensen, Joshua, Summer, Emily, Jazelle, Cody and Andrew.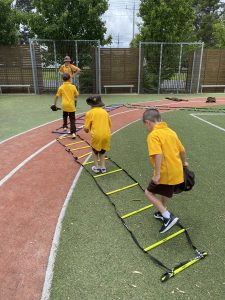 Year 5/6 Interschool Sports 2023
: Preparations are well underway for the students who will be competing in the Term 1 summer sports. The season begins the first week back at school and we can't wait for our Basketball, Tee Ball and Tennis teams to represent St. Augustines and have lots of fun!
---
Award Winners
Congratulations to the following Award recipients for going above and beyond to make a difference.